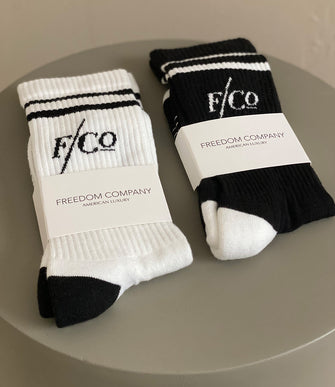 Unisex Stripped Tube Socks
Engineered for breathability and cushioned softness, the socks are made from 100% American cotton. Slim enough to be worn with your favorite kicks, the socks make a statement all their own.  True To Size Contoured cushioning for added comfort 
Engineered for breathability and cushioned softness, the socks are made from 100% American cotton. Slim enough to be worn with your favorite kicks, the socks make a statement all their own. 
True To Size


Contoured cushioning for added comfort 
Due to the deeply discounted prices, all Sales are final & no returns. Thank you!